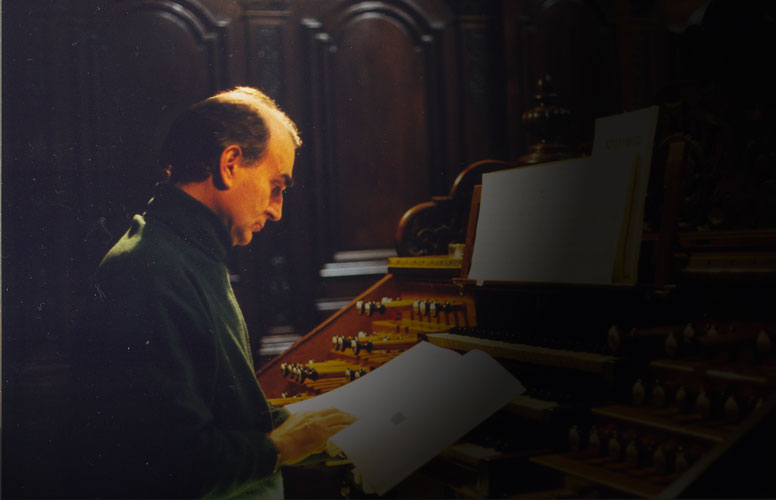 Louis Robilliard is an organ teacher at the Conservatoire National de Région de Lyon and the main organist of the great Cavaillé-Coll organ at the St.-François-de-Sales in the same city.
He is both a teacher and performing musician, which enables him to make numerous tours throughout France and abroad.
His recorded works, dedicated to the great French and German symphonic repertoire, improvisations and transcriptions, are unanimously praised by the critics.
As an interpreter, transcriber and improviser, Louis Robilliard has a preference for the beautiful works of the nineteenth century, as these require from the organist to be an inspired architect – a virtuoso who masters his instrument and has knowledge of sound structures. In this way, he serves generous, lyrical and grandiose music.
For Louis Robilliard, 'Music is the breath of another life, concealed and unfathomable'.